Pirate Famicom market in Hanoi
Hello again. Here we are. New pirate Famicom market pictures today. ;) Vietnam, Hanoi, 2007 AD, 08 December.
Dendy most famous Famiclone brand in Russia in Vietnam! They know Dendy as well! ;) Micro Genius company well known as some game developer/publisher like "Chinese Chess", "Thunder Warrior", "Creatom", etc here appears as console maker.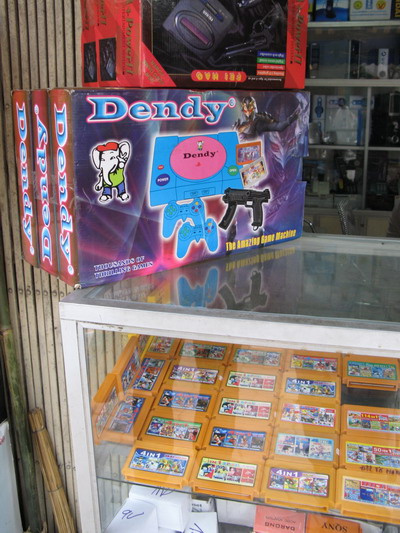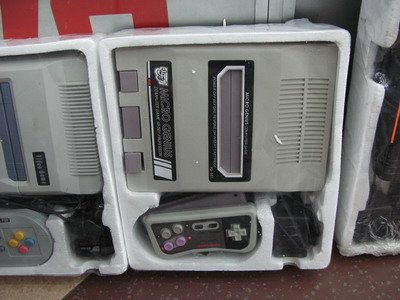 More stuff in the middle of other stuff.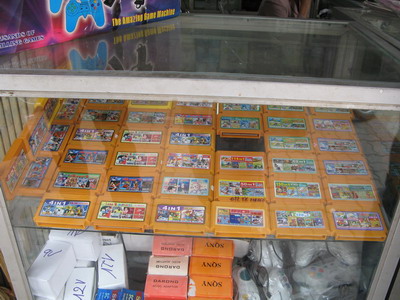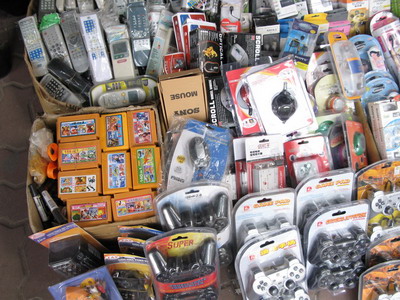 Pirate Famicom market in Moscow again
Some more pictures from wholesale market, 2007 AD, 20th June. As I promised. ;)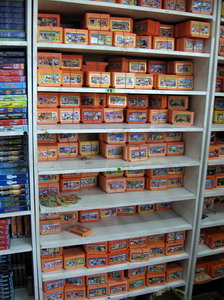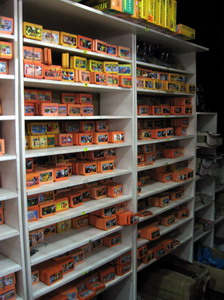 Pirate Famicom market in Ivanovo
2007 AD, 21th April. New images from Russia. ;) Ivanovo town. Some small shop near tram stop "Stancyonnaya".
Look at bottom left corner of right picture at first row. ;) "Super Mario World" uncomplete famicom edition. ;)
"MegaDrive Portable" brand new device playing custom carts with SMD games. From China with Love. ;)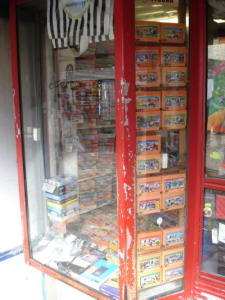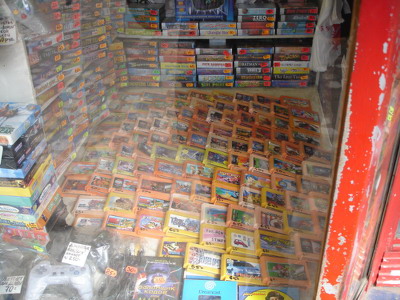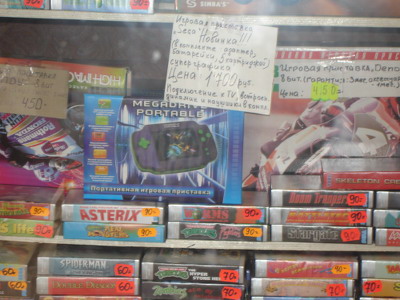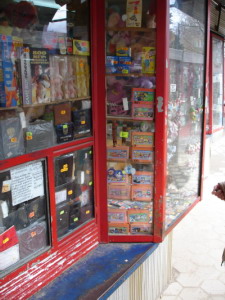 Pirate Famicom market in Moscow
Ok, so long I promised to take some pictures of our pirate Famicom market. So, let's go! Present time, 2007 AD, 4th January. ;)
So sad, some places was closed completely recently, some was closed on holydays. There is some wholesale stores not captured. I'll try to take these pictures next time. ;))
First of all, "NewGame" store. Most of pirate Famicom stuff concentrated in their hands.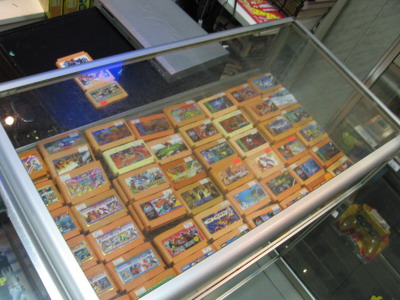 A lot of various Famiclones with PS1, SMD or another shapes. Famicom Keyboard (Subor compatible), Fappers, Mouses, Pads and stuff.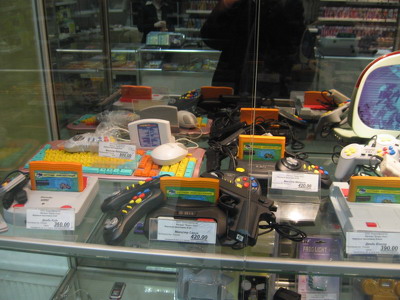 Test bench for cartridges and stuff. If game doesn't work with your console, you can change it to another within one week or two three days, but if you tested it here, you couldn't get money back. ;)))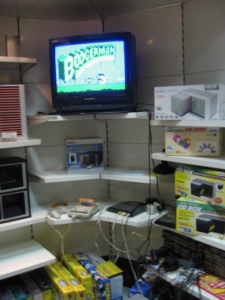 Famiclones (aka Dendy) less popular at this time than SEGA GENESIS. "New Game" produced and "published" a lot of games for SMD translated to Russian language by translation group called "Padis". Here a lots of SMD games mostly translated to Russian language.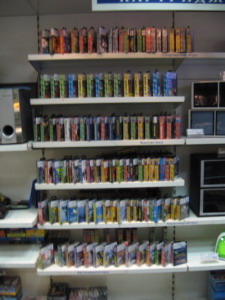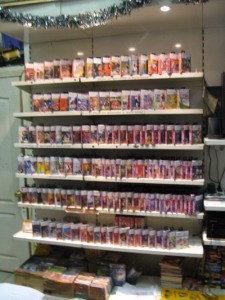 Ok, next. Some small market place between Yaroslavsky and Leningradsky railway stations. ;) Notice another boxes with Famiclones and SMD colnes. White paper says: "A lot of consoles, Dendy, Subor, Keyboards and stuff for sale!".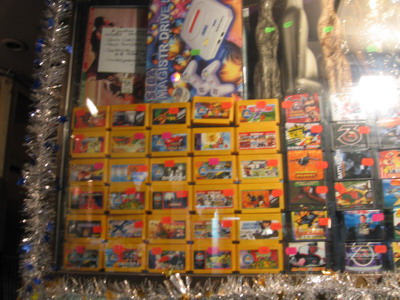 One in a bunch of small markets in pedestrian subways selling famicom carts and consoles all along with another stuff. ;)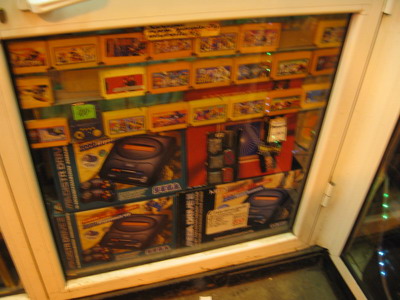 Consoles at the same place.
And some more consoles. Famiclone costs about $15-$20. SMD clones about $30. Famicom carts costs $2-$3, SMD carts up to $10 all the way.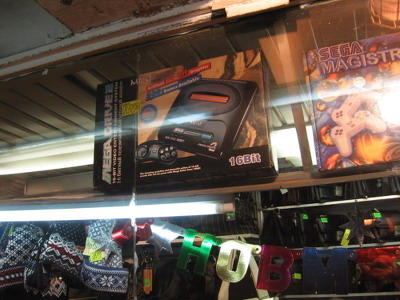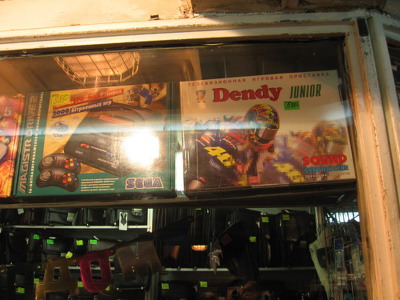 Flea market Tsaritsyno, southeast of Moscow. You can find some Famicom carts here between GBA, NDS and some cheap music players and radio. ;))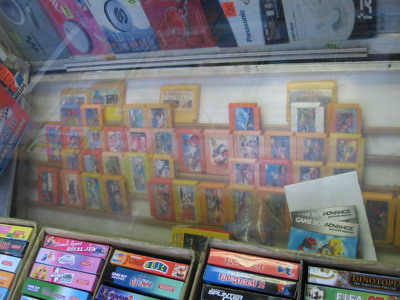 Another place, some Famicom and SMD stuff near from PS1, PS2, DC, XBOX games and stuff.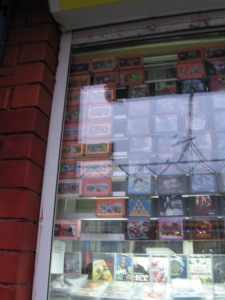 Totally forgot! I have some meeting at 3 PM!
...
- Oh! Hello man! How are you?... Glad to see you...
...
- What you have to show me now?
...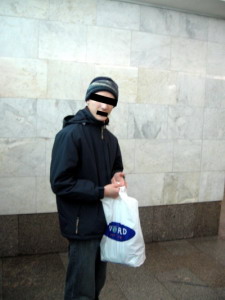 - Sweet... It is pleasant to have a business with you. ;)
...
- Bye!
...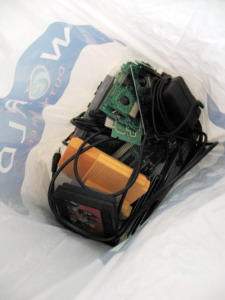 Let's see. Our today's catch! One more day, one more bag of Famicom carts and stuff. ;)))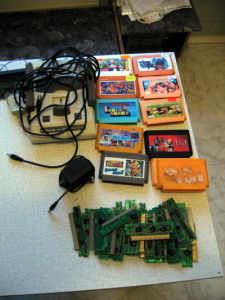 See you later! :)